Sunday Masses
7 am, 9 am, 11 am and 5 pm
Saturday Vigil Mass: 5 pm
Weekday Masses
Saturday: 7 am
Adoration with Benediction:
Every first Friday of each month. Mass at 8:15 am Adoaration to follow.
Sacrament of Reconciliation (Confession)
4 pm - 4:30
pm (OLPH School Lanai)

Please read the GUIDELINES FROM BISHOP LARRY SILVA, BISHOP OF HONOLULU FOR THE REOPENING OF CATHOLIC CHURCHES IN HAWAII DURING THE COVID-19 PANDEMIC (May 22, 2020)
It's advisable that you read through the Guidelines. Thank you so much for your faithfulness and continued prayers.
After months of COVID-19 lock-down, here are the

OLPH Re-opening guidelines

that will be inforce to allow us to gather in person as a faith community. Please read the guidelines because they contain valuable information that will allow you to make reservations and secure the tickets for the Mass you and your family would like to attend. A ticket is required for each person to attend Mass. Click the link below for the guidelines.
Note: If you have the myParish app, you can access the OLPH Re-opening Guidelines by pressing the

"Bulletin" button and the Guidelines are labeled "May 26".
If you have any questions, please contact the Parish Office (808) 689-8681.
As we journey through this election season, Bishop Larry is supporting an effort from
"KUPUNA POWER"
who is partnering with the Office of Elections to educate the elders of our communities on how to vote. Click the link below to access the Hawaii voter information.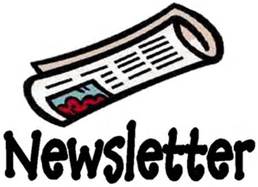 Catholics Care.
Catholics Vote.
We vote
because we are citizens. But we vote
conscientiously because we are people of faith. Our
consciences are formed through studying Scripture
and the teachings of the Church, examination of the
facts, and prayerful reflection.
This brief insert is intended as a starting point
to help us respond to our choices in the current
political landscape.
Our Lady of Perpetual Help Parish is also on:
Facebook

Instagram
Our Lady of Perpetual Help Catholic Parish is a faith-filled community for all cultures and ages dedicated to building the Kingdom of God. We come closer to God by following Jesus Christ through His Word and the Sacraments. Through the Holy Spirit and with the intercession of our Blessed Mother, we provide a sense of belonging to all God's people through prayer, service and the sharing of our gifts for the praise and glory of God.

Please note that

Bishop Larry has extended the dispensation from Sunday Obligation until August 31st.

Reflection Page

Growing up in Hawaii, we have a feast for every occasion, from funerals to weddings to 1st baby luaus or just because it's a beautiful day in Hawaii Nei. Gatherings in Hawaii go beyond just simple nourishment, for meals always include hospitality, generosity, and compassion. There is usually so much food we expect people to take home a plate for later.
The feeding of the five thousand is an extraordinary story as it recalls one of the many times when God nourished His people. Remember, during the Exodus, when God provided manna in the wilderness to feed the Children of Israel or in Second Kings, when the prophet Elisha fed a hundred hungry men with twenty barley loaves. God nourished His people and was hospitable, generous, compassionate.
In the first reading from the Book of Isaiah, it tells us God will provide for us if we are thirsty or are hungry. Heed me, and you shall eat well, you shall delight in rich fare. Come to me heedfully, listen, that you may have life. The first reading relates to the Gospel of today. A familiar story for all of us, where Jesus feeds a group of over five thousand followers because he witnesses their hunger. Although, the Apostles wanted to chase the people away, Jesus has compassion and welcomes the people to share in His generosity. With just five loaves of bread and two fish, Jesus miraculously feeds all of his followers. Through his compassion, generosity, and hospitality, Jesus fills the physical hunger of all the people.

Greetings Parishioners, the

Eventbrite

link to make reservations and obtain Mass tickets.

Starting June 2, 2020, the

Eventbrite

link will be live on Tuesdays at 12 pm.

. Click on the link below to go to

Eventbrite

to reserve your Mass tickets. Please remember that you will need a printed ticket to access the Mass you signed up for. NOTE: Once in Eventbrite you will have to create an account.

If you have any questions, please contact the Parish Office at (808) 689-8681.

Catholic Life Every Day

On May 10, 2020, Our Lady of Perpetual Help launched the

myParish

app. Please click on the link below to view the

myParish

app promo video for an introduction to the app.

text "App" to phone number 88202

Go to the Google Play Store or the Apple App Store

A lot of in

formation

such as prayers, updates on our parish, our parish bu

lletin, readings

for the Daily and Sunday Masses, Catholic Herald news, etc. are at your

fin

gers tips.

New

- the

myParish app

now has a

button "Mass Reservations"

which allows you to make reservations and access tickets for the Masses.

Fr. Edmundo N. Barut, Jr., Pastor

Fr. Joseph A. Ayinpuusa, Parochial Vicar

Deacon Ronald Paglinawan

Deacon Eric Kim

Our Lady of Perpetual Help Church

Our website is continuing to evolve and we would appreciate any comments/recommendations you may have. You can e-mail them to us at

olph@rcchawaii.org

NOTE: Some website documents available for viewing or downloading are PDF files and require Adobe Reader for opening. Click on the Adobe Reader button below to visit Adobe's website where you can download Adobe Reader for free.
August 2020 Schedules
The August 2020 EMHC and Lecotr & Commentator schedules are posted to the "Parish News, Scheduless & Calendar" section.
Master Plan Update
July 26, 2020
Click the link below for the latest Master Plan Update which includes the lastest Master Plan Diagram.