Sunday Masses
7 am, 9 am, 11 am and 5 pm
Saturday Vigil Mass: 5 pm
Weekday Masses
Saturday: 7 am
Adoration with Benediction:
Every first Friday of each month. Mass at 8:15 am Adoaration to follow.
Sacrament of Reconciliation (Confession)
4 pm - 4:30
pm (OLPH School Lanai)

Please read the GUIDELINES FROM BISHOP LARRY SILVA, BISHOP OF HONOLULU FOR THE REOPENING OF CATHOLIC CHURCHES IN HAWAII DURING THE COVID-19 PANDEMIC (May 22, 2020)
It's advisable that you read through the Guidelines. Thank you so much for your faithfulness and continued prayers.
After months of COVID-19 lock-down, here are the

OLPH Re-opening guidelines

that will be inforce to allow us to gather in person as a faith community. Please read the guidelines because they contain valuable information that will allow you to make reservations and secure the tickets for the Mass you and your family would like to attend. A ticket is required for each person to attend Mass. Click the link below for the guidelines.
Note: If you have the myParish app, you can access the OLPH Re-opening Guidelines by pressing the

"Bulletin" button and the Guidelines are labeled "May 26".
If you have any questions, please contact the Parish Office (808) 689-8681.
As we journey through this election season, Bishop Larry is supporting an effort from
"KUPUNA POWER"
who is partnering with the Office of Elections to educate the elders of our communities on how to vote. Click the link below to access the Hawaii voter information.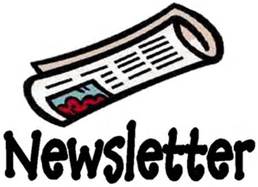 Catholics Care.
Catholics Vote.
We vote
because we are citizens. But we vote
conscientiously because we are people of faith. Our
consciences are formed through studying Scripture
and the teachings of the Church, examination of the
facts, and prayerful reflection.
This brief insert is intended as a starting point
to help us respond to our choices in the current
political landscape.
Our Lady of Perpetual Help Parish is also on:
Facebook

Instagram
Master Plan Update - July 26, 2020

We have received proposals from 8 different General Contractors (GC) and have been analyzed by members of the design team. After reviews of each proposal and discussions with the design team 4 GC's were selected for interview based on their qualifications, previous work records and projects of similar scope, sub-contractors, and price. It was encouraging to see Opinions of Probable Cost at below or equivalent to RLB's estimate.

1. The proposed numbers are an Opinion of Probable Cost and as the name implies, an opinion, albeit one that has undergone a rigorous estimating approach. Once pre-construction services are underway to develop final construction documents those opinions could go either up or down.

2. Since contractor proposals were based on 100% Design Development drawings and not Construction Documents there were some gaps in the details that required contractors to use their experience to estimate costs which could potentially either be too high or too low.

3. A list of both general and contractor-specific questions has been developed and sent to each of the 4 GC's to be responded to prior to contractor interviews.

Interviews have been scheduled with each General Contractor by the Parish Planning & Building Committee and members of the Design Team. These interviews will lead us to the selection of a General Contractor to assist in the final design and completion of Construction/Bid documents.

The table below summarizes the capital campaign progress and financial status.

Sharing Our Gifts ~ Building Our Future
Capital Campaign Update As Of 5/31/2020

Pledged Amount*

$3,112,805.54
100%
Written Off
$319,610.00
10.27%
Net Pledged Amount
$2,793,195.54
89.73%
Total Collected
$1,960,284.76
62.9%
Less: Campaign Fees
$13,966.88
Withdrawals**
$839,472.30
Cash Received After Cut-off
$80.00
Account Balance
$1,106,845.58
Pledge Balance
$843,446.15
27.10%
*Includes One Time Gifts

Building Fund
Beginning Balance 5/1/2020
$2,829,020.05
Deposits
$103.00
Withdrawals**
$ -
Interest Reinvested
$2,996.78
Total Building Fund
$2,832,119.83
Building Fund & Capital Campaign

$3,938,965.41

** Project Management, Topographical, Geotechnical , Infiltration, & Hazmat Surveys, Capital Campaign Expense, Architectural Design

For information on how you can donate to the
Sharing Our Gifts ~ Building Our Future
Capital Campaign please contact the parish office
at 689-8681 extension 101.

Last Published: July 23, 2020 6:49 PM
August 2020 Schedules
The August 2020 EMHC and Lecotr & Commentator schedules are posted to the "Parish News, Scheduless & Calendar" section.
Master Plan Update
July 26, 2020
Click the link below for the latest Master Plan Update which includes the lastest Master Plan Diagram.